Precipitation is critical in replenishing winter soil moisture in irrigated eastern WA. See the annual precipitation records below, and how it compares to the long-term average.
For precipitation values for other locations in the state please visit AgWeatherNet.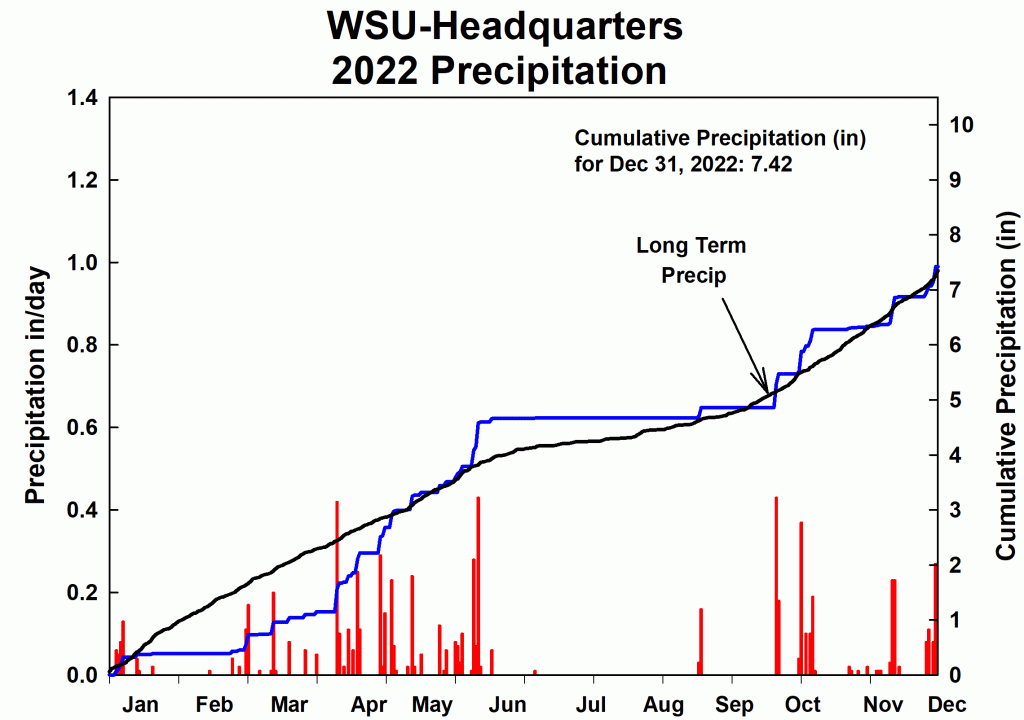 Graphs are updated every 10-14 business days during the growing season; if you are not seeing updated numbers, please clear your browser cache.